iTunes 8.2 Messes up Jailbreak stuff! Steps to Uninstall iTunes 8.2 and downgrade to 8.1.1
Apple released iTunes 8.2 just in time for a probable iPhone 3.0 release at WWDC '09. While iTunes 8.2 adds support for iPhone 3.0 goodness, it strips iPhone off of all the Jailbreak excitement! If you upgrade to the latest version of iTunes, you will no longer be able to Jailbreak the iPhone nor use SSH over USB. Apple changed some protocols in MobileDevice framework which resulted in panic-mode amongst the jailbreak community! The added security implemented some serious checks on the device hardware/software (security epoch, chipid, security domain, production mode, board id, bb chip id) before it actually lets the iPhone sync with iTunes.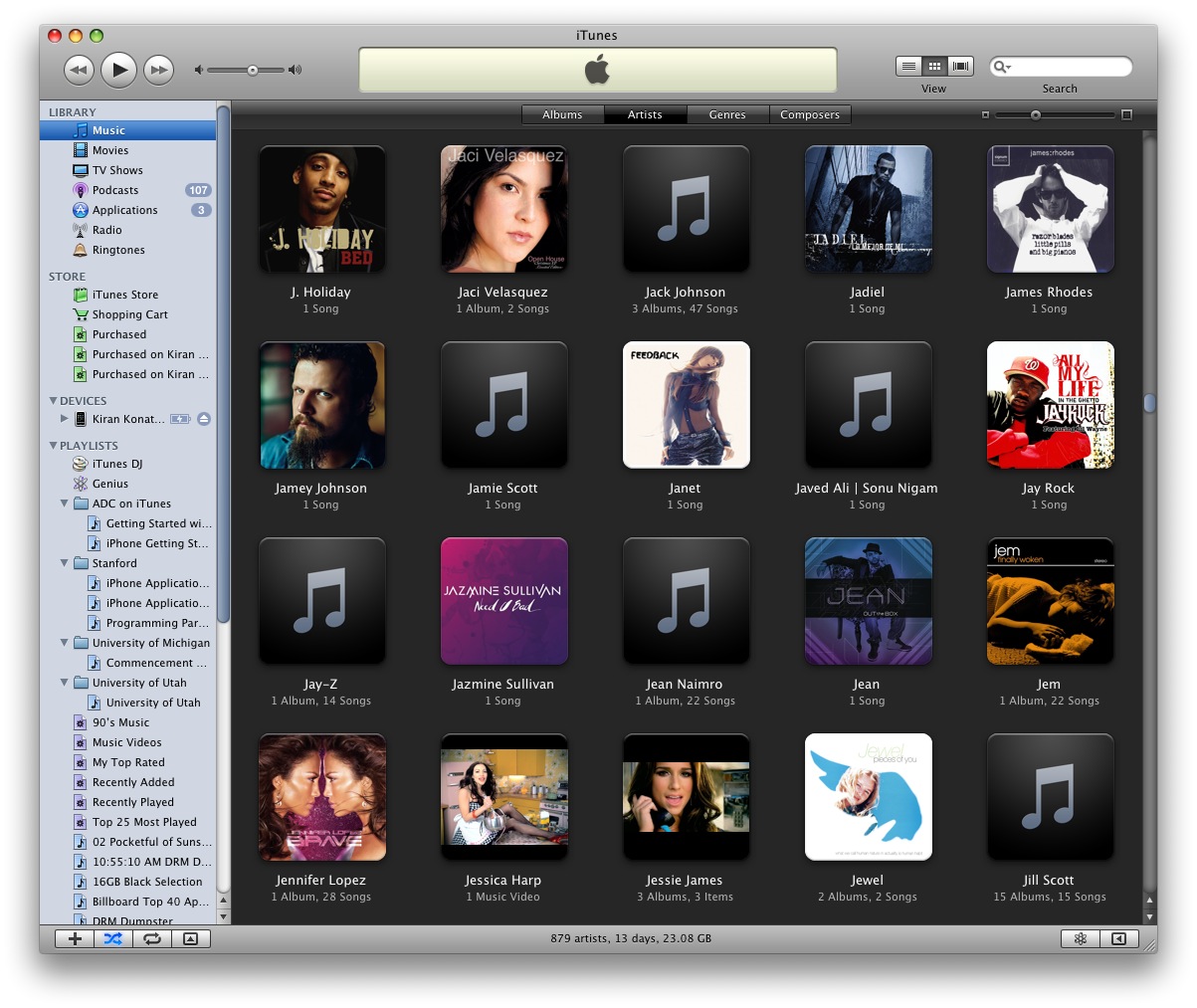 So how do we get back to Jailbreak Awesomeness on a Mac?!
Step 1: Quit iTunes and iTunesHelper from Activity Monitor
Step 2: Launch Terminal and type in [Copy and paste it exactly without any extra spaces or else it might harm your system in a bad bad way!]

sudo rm -rf /Applications/iTunes.app /System/Library/PrivateFrameworks/DeviceLink.framework /System/Library/Extensions/AppleMobileDevice.kext /System/Library/PrivateFrameworks/iTunesAccess.framework /System/Library/PrivateFrameworks/CoreFP.framework /System/Library/PrivateFrameworks/MobileDevice.framework
Step 3: Type your admin password when prompted.
Step 4: Download iTunes 8.1.1 @ http://appldnld.apple.com.edgesuite.net/content.info.apple.com/iTunes8/061-6171.20090406.i98u7/iTunes811.dmg
Step 5: Install iTunes 8.1.1 from the downloaded DMG file and replace iTunes Library file in username/Music/iTunes with your latest backup from the Previous iTunes Library folder
Step 6: Wait for a modified/patched MobileDevice framework before you even think of installing iTunes 8.2 again (if you don't care about Jailbreak, go for iTunes 8.2)!!
Courtesy : MuscleNerd of iPhone-Dev team fame and ChronicDev, ModMyi